You've all come to know and love the beautifully curated baskets at our dinner dance and we are certain you missed your chance to win one while supporting R2S. So we decided to bring the baskets to you! Raffle tickets are $10 for one entry or $50 for 6 entries.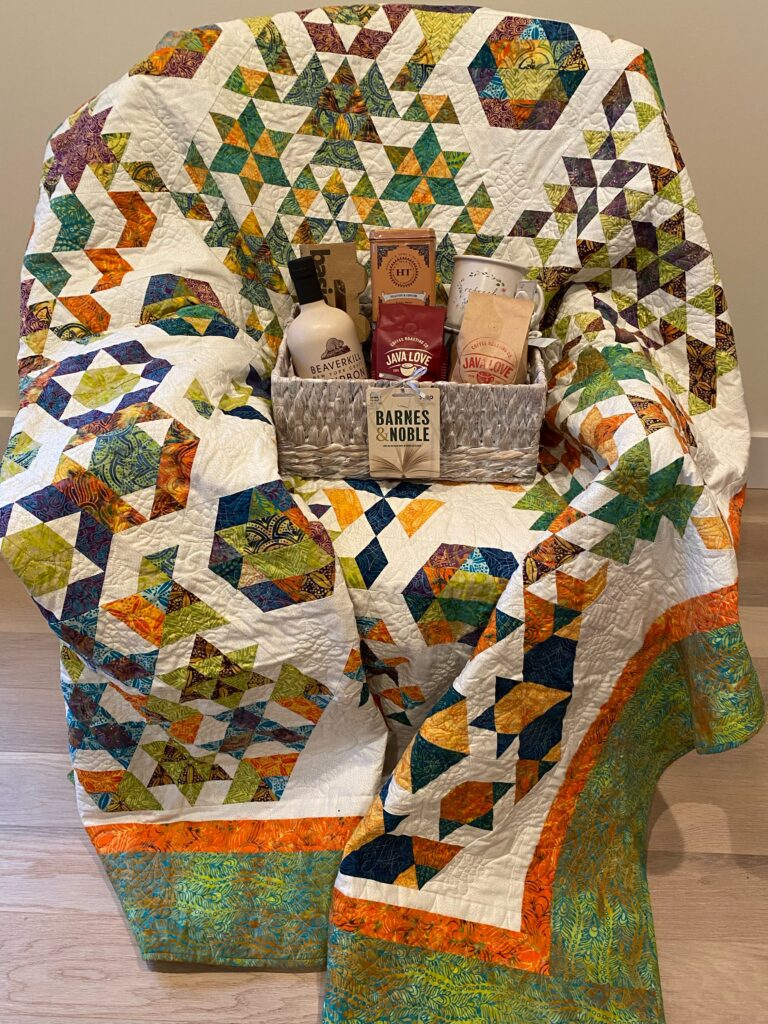 The Relax & Refresh Basket includes:
Handmade Quilt by Calico Geese Quilters Guild
$100 Gift Card to Barnes & Noble
Java Love Coffee
Harney & Sons Teas
Beaverkill Bourbon Cream
On April 21, 2022 at 6:00pm all names and entires will be added to a digital wheel where a winner will be drawn. We will announce the winner of our themed basket live on our facebook page.
Watch the live drawing here!